Ganesh Chaturthi is the birthday of Lord Ganesh. We will know about Lord Ganesh in this post and we have collected some stunning Lord Ganesh images to share with you, you can use them as Whatsapp DP or status.
Lord Ganesh is known as the god of prosperity and wisdom. One of the most well-known and worshiped deities in India and the rest of the world is Lord Ganesh. He is often invoked before the commencement of any significant event or action and is known by several names including Ganapati, Vinayaka and Pillaiyar. Lord Ganesh is worshiped for the development of knowledge, wealth and good fortune.
Shri Ganesh Chaturthi
Ganesh Chaturthi is one of the most popular and widely celebrated Hindu festivals in India. It's also known as Vinayak Chaturthi. The festival is dedicated to Lord Ganesh, the son of Lord Shiva and Goddess Parvati. On the day of Vinayak Chaturthi, devotees perform puja (worship) of God Ganesha and install clay idols of the deity in their homes and places of worship.
In Hindu mythology, Shri Ganesh is the god of beginnings, the arts, sciences, intelligence and wisdom. He is the master of achievement and the remover of challenges. When summoned, he is also said to bring luck, wealth, and success.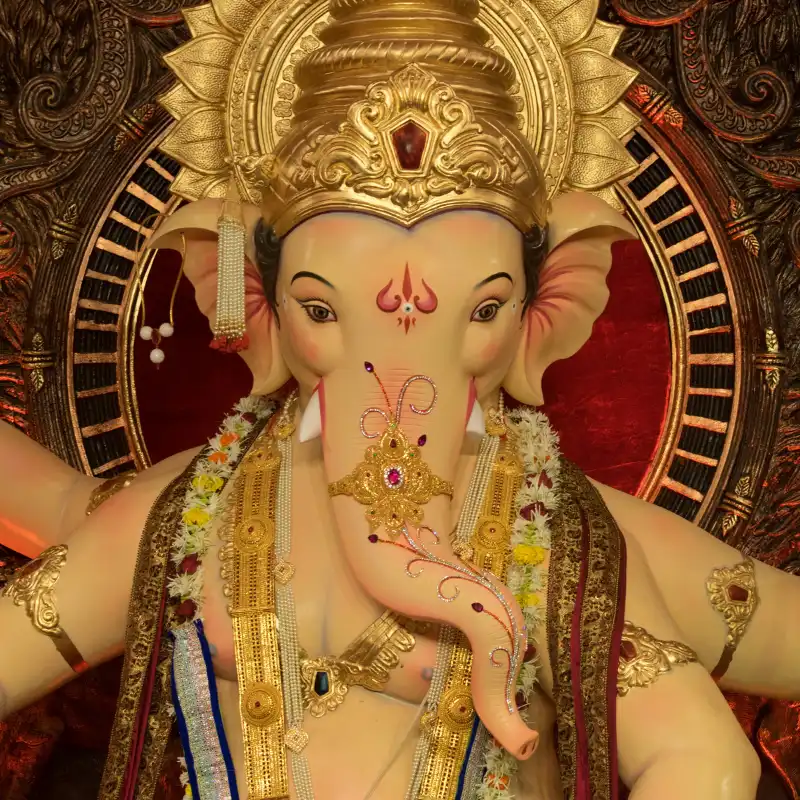 It is customary to worship Lord Ganesh on many occasions. To assure success and prosperity, he is called upon before the beginning of each significant event or undertaking. Ganesh Chaturthi is a celebration held in remembrance of the God Ganesh and his blessings. Large Ganesh statues are placed in houses and temples during the festival and are prayed to.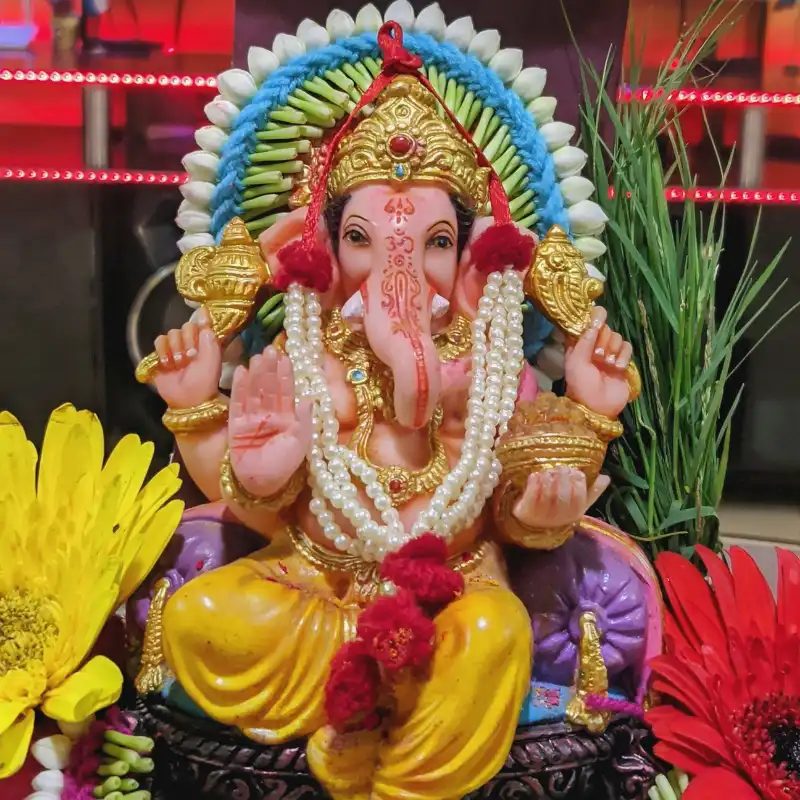 Many Hindus also venerate Lord Ganesh as the god of study and wisdom. It is thought that he gives wisdom and knowledge to people who seek them. He is also revered as the defender of the humanities and the sciences, and he is credited with writing the Hindu scriptures.
Lord Ganesh is widely recognized even by people who do not follow the Hindu religion. Jains and Buddhists, who view him as a guardian of their faiths, also revere him. Because of his widespread popularity, people all over the world now consider him to be a representation of good fortune, prosperity, and luck.
Festival name
Ganesh Chaturthi
Also known as
Vinayak Chaturthi
Festival Date
19 SEP 2023
Celebration
All over India and
Some other country
Chant
|गणपति बप्पा मोरया,
मंगळमूर्ती मोरया,
पुढ़च्यावर्षी लवकरया |
Ganesh Chaturthi Wishes
Here are some wishes for Ganesh Chaturthi.
Wishing you a very Happy Ganesh Chaturthi! May Lord Ganesh bless you and your family with happiness, prosperity and success.

May the God, Lord Ganesh, bring you good luck, prosperity and success in all your endeavors.

On the auspicious occasion of Ganesh Chaturthi, may Lord Ganesh bless you with wisdom, happiness and success in all your ventures.

Wishing you and your family a very Happy Ganesh Chaturthi! May Lord Ganesh remove all obstacles from your life and bless you with success and prosperity.

Let us celebrate the birth of Lord Ganesha with great joy and enthusiasm. Wishing you a very Happy Ganesh Chaturthi! May all your wishes come true.

May Lord Ganesha shower his blessings on you and your family. Happy Vinayak Chaturthi!

May the blessings of Lord Ganesha be with you always. Wishing you a very Happy Ganesh Chaturthi!

Let us celebrate the arrival of Lord Ganesha and seek his blessings for a prosperous year ahead. Wishing you a Happy Ganesh Chaturthi!

On the occasion of Ganesh Chaturthi, may Lord Ganesha bring you good fortune, success and remove all obstacles from your path. Happy Ganesh Chaturthi!

May Lord Ganesha fill your home with prosperity and happiness. Wishing you a very Happy Ganesh Chaturthi!
Beautiful Lord Ganesh Images
We have gathered some stunning Ganesh photos below. You can use these Images as a Whatsapp DP.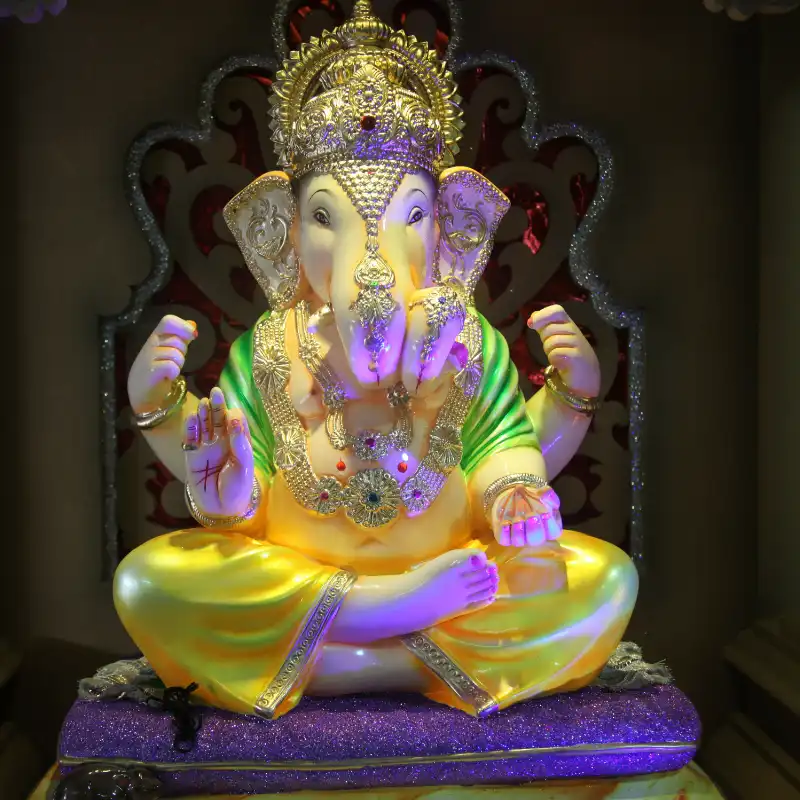 Cute Ganesh DP for Whatsapp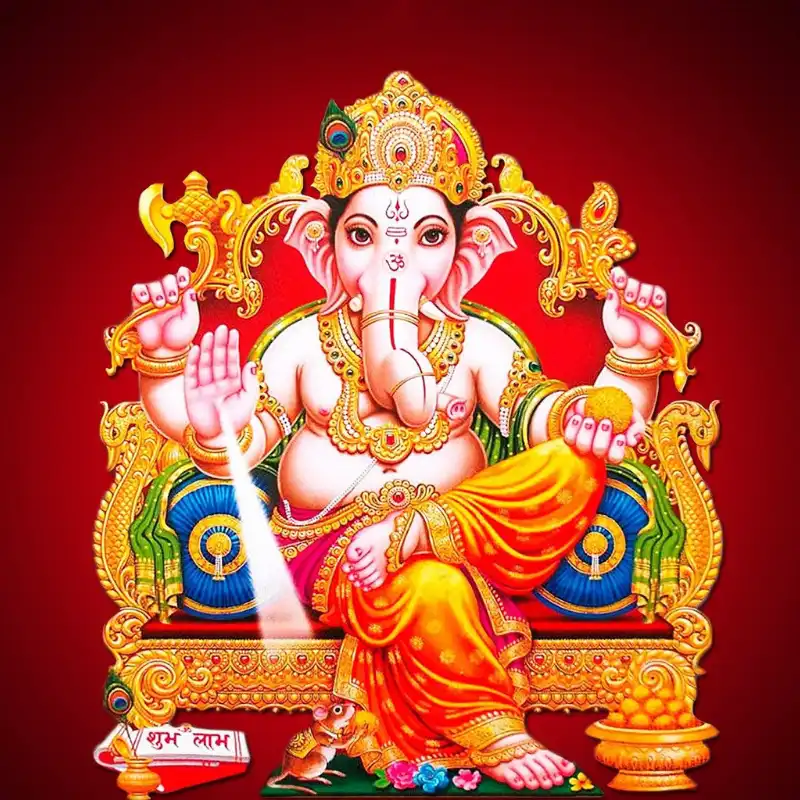 Read Also: Find the Perfect Cute DP for Whatsapp Here.
108 Names of God Ganesh
Here are a few names among the 108 names of Lord Ganesh:
Aparajita
Avaneesh
Bhalchandra
Chaturbhuj
Dantin
Dhoomravarn
Ekadant
Gajadhipa
Gajakarnak
Gajanana
Gajavakra
Ganadhipa
Ganesha
Ganesh
Ganeshwar
Gaurisuta
Ghrinihari
Haridra
Heramba
Kshipra
Lambakarna
Mahabala
Muktidaya
Vakratunda
Vighnaraja
Vignaharta
Vighneshwara
Vikat
Vignaraja
Vinayaka
Vyomkesh
Yuvatishankar
Bhuvanesh
Dhoomraketu
Shoorpakarna
Ekadanta
Gajakarnaka
Lambodara
Surpakarna
Kapila
Skandapurvaja
Guhagarbha
Mahodara
Dhumraketu
Vighnavinashana
Dvaimatura
Aghora
Vighnaraaja
Sankatahara
Kritaghna
Siddhivinayaka
Trilochana
Shubhagaja
Uddanda
Vigneshwara
Gauriputra
Dhoomravarna
It is essential to keep in mind that each name carries its own unique importance and power, and it is widely held that each name invokes a distinct quality or characteristic of the god Ganesha. People usually use the name that has the most emotional connection to them.
Mantras of God Ganesha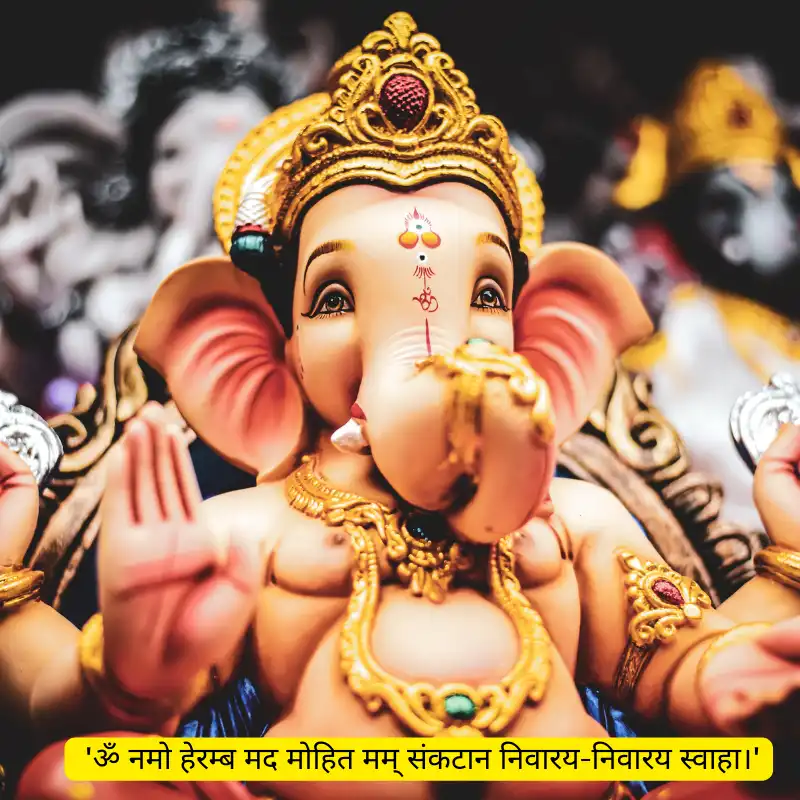 "Om Gam Ganapataye Namaha" – A traditional Hindu mantra that invokes Lord Ganesha and seeks his blessings for success and wisdom.


"Om Shri Ganeshaya Namah" – A mantra that invokes the blessings of Lord Ganesha for success in any venture or undertaking.


"Om Ekadantaya Vidmahe, Vakratundaya Dhimahi, Tanno Danti Prachodayat" – A mantra that invokes Lord Ganesh's blessings for wisdom, understanding and the removal of obstacles.


"Om Shri Mahaganapataye Namah" – A mantra that honors Lord Ganesh as the great leader of the Ganas.


"Om Vigneswaraya Namah" – A mantra that invokes Lord Ganesh's blessings for the removal of obstacles and the attainment of success.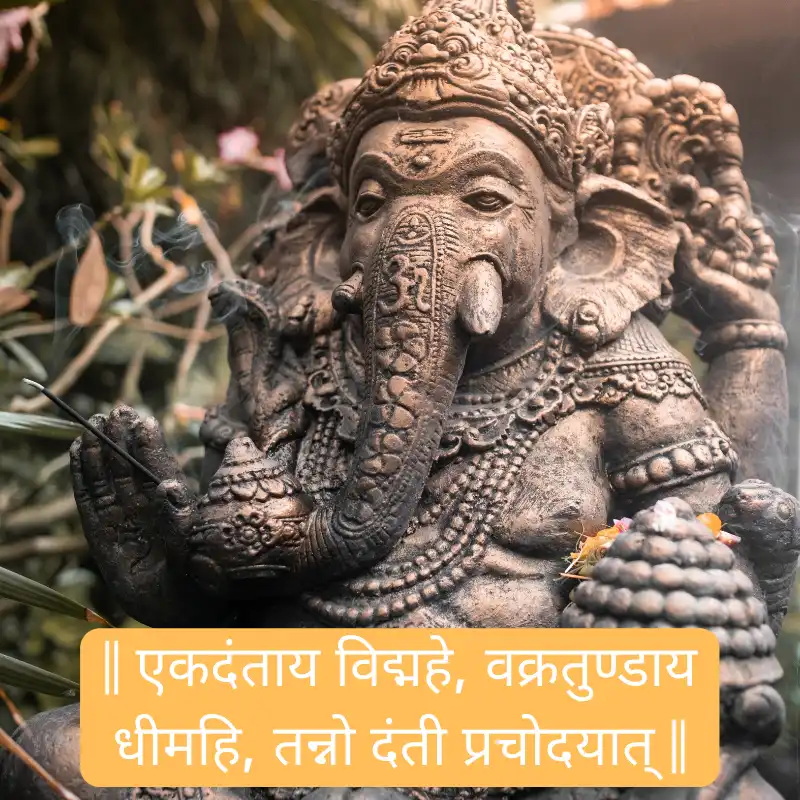 Must Read: Beautiful WhatsApp Status to Make Your Friends Take Notice.
Ganesh Chaturthi Videos
How many days remain for Ganesh Chaturthi 2023?
We have made a countdown for Ganesh Chaturthi, from the countdown given below you can know how many days are left for the festival.
Ganesh Chaturthi FAQs
Why is Ganesh Chaturthi Celebrated?
Ganesh Chaturthi is a Hindu festival celebrating the birth of Lord Ganesha, the god of knowledge, wisdom, and new beginnings.
What is the date of Vinayak Chaturthi 2023?

Ganesh Chaturthi or Vinayak Chaturthi in 2023 will be celebrated on 19 September.

How long does Ganesh Chaturthi last?
Ganesh Chaturthi normally stays for 10-11 days, starting on the fourth day of the Hindu lunisolar calendar month of Bhadra and ending on Ananta Chaturdashi, usually in August or September.